Top 10 Best Manhattan Kosher Restaurants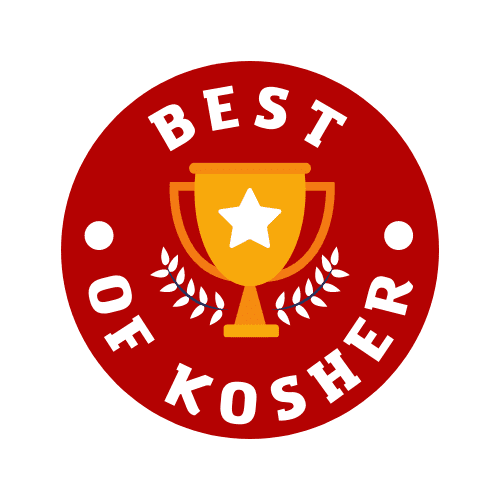 While several cities around the globe, such as Lakewood, Miami, Paris, and Jerusalem, offer an exciting and dynamic kosher restaurant landscape, Manhattan is still the mecca of kosher food. After all, "the city that never sleeps" has deep roots in terms of Jewish immigrants settling in Manhattan at the beginning of the 20th century and also as being at the "center of it all," thereby driving restaurant growth. Still, because commerce and tourism propel so much of the activity in New York City's most active borough, it is subject to the inevitable upswings and the downturns that come with economic cycles and other events that affect the restaurant sector. Through it all, though, Manhattan has persevered.
In honor of such a magnificent city that we hope has many more years of success ahead, we overview the top 10 best Manhattan kosher restaurants. Our ranking has something for everyone, including a spot to get a solid New York slice of pizza and high-end fine dining options.
Barnea Bistro
Best Fine Dining Nouveau Bistro (Meat)
Midtown East
As a chef-owned and operated restaurant, Barnea Bistro stands apart from many of its peers in the fine dining category. Focused on seasonal ingredients, Chef Joshua Kessle runs an ever-evolving menu with an open kitchen concept, another rarity in the kosher restaurant world. After all, there is something magical about seeing the chef and staff at work creating culinary masterpieces as you enjoy the ambiance of an equally unique and thoughtfully designed dining room. Some of the standout items on the menu are the lamb riblets, duck risotto, short rib gnocchi, and the pavlova for dessert. There are also a host of unique craft cocktails from the bar. Of note, Chef Kessler is also behind Bonito in Chelsea.
Reserve Cut
Best Fine Dining Steakhouse
Financial District
A renowned fine-dining kosher steakhouse in the Financial District, Reserve Cut offers French-Asian fusion that includes sushi & Wagyu beef. Owned and operated by Albert Allaham, Allaham also owns the high-end butcher shop The Prime Cut in the Sephardic neighborhood of Gravesend in Brooklyn, NY. It should be unsurprising then that Allaham hails from a Syrian family with deep roots in the business of fine meats to the extent that the family ran one of the most respected butcher shops in Damascus, Syria.
Abaita
Best Fine Dining (Dairy)
Midtown East
Abaita means "the home" in Hebrew and pays homage to the "comfort food" on offer and the ethos behind the restaurant, namely to be a welcoming place for enjoying great rustic Italian kosher dairy specialties. The menu offers a mix of pasta, fish, and wood-fired pizza, but the quality and preparation of the dishes are what makes Abaita stand apart from so many other kosher Italian restaurants. There are so many great dishes at Abaita. Some of the favorites are the heirloom tomato salad, Tunisian olives with labneh and a garlic confit, cacio e pepe, black fettuccine, wood-fired oven-roasted lasagna, artichoke pizza, and of course, for dessert, the Abaita apple cake with honey syrup and creme fraiche.
Mr. Broadway
Best For A Casual Business Lunch
Garment District
For decades, Mr. Broadway has been a fixture for the Midtown kosher observant business and tourists alike. It recently moved from its location on Broadway between West 37th & 38th Street to its new location at 209 West 38th Street off of 7th Avenue (the previous home of Ben's Deli). The menu at Mr. Broadway has the usual suspects, such as overstuffed deli sandwiches but also has more surprising items, such as a non-dairy chicken "parm."
Le Marais
Best For Classic French Steakhouse
Times Square/Theater District
Right off of Times Square (on West 46th Street off of 7th Avenue) and a block from the Theater District, Le Marais is the quintessential New York Steakhouse. A mainstay of the NYC kosher diner, the menu here offers classics at a price point that is more modest when compared to its peers. Whether it is a business lunch or a family dinner after a Broadway show, Le Marais is comforting in terms of both the classic fare and the price.
Mocha Burger
Best For A Burger
West Village
Located off West Houston Street and a few blocks from the storied MacDougal Street, the bustling artsy cafe and comedy club-lined Street in the West Village, Mocha Burger fills a void in a part of the city with limited kosher restaurant options. While the name "Mocha" for a burger shop was always peculiar, the "sit-down" waiter-serviced spot offers solid burgers, great wings, impressive steaks, and fun craft cocktails.
Bravo Pizza
Best Pizza
Midtown
Bravo Pizza is one of those unique success stories of a formerly non-kosher restaurant becoming kosher and seeing great success. Further, some locations, like the original kosher one in Midtown, have excellent pizza. While the location has taken a hit to its goodness over the last few years, we previously included it as a contender for taking gold in our ranking of the best kosher pizza. In contrast, others, like the one downtown, are not so great, and the Brooklyn location is somewhere in the middle. The Midtown location was originally on Broadway between West 36th and 37th Streets and then moved to off-Broadway, and now is located at its current location, 378 5th Ave, which is between West 35th and 36th Streets. Bravo Midtown has some unique slices with toppings such as tuna (and previously even mock crap), and the eggplant slice is excellent too.
---
---
Note: Bravo Pizza is a chain with numerous locations; only some are kosher.
B&H Dairy
Best Old School Diner (Dairy)
East Village
Opened in 1937, B&H Dairy is an establishment from a bygone era that has somehow managed to overcome the odds and remain in business. Whether it was intermittent closures such as due to a gas explosion, a stolen cash register, ownership changes, or changing neighborhood dynamics, B&H has miraculously found a way to persevere. The cramped diner-style counter-service establishment is in the heart of the East Village and once catered to working-class Jewish immigrants who lived in the neighborhood. With the Jewish community of yesteryear gone from the neighborhood, B&H now caters to a highly diverse crowd. Underscoring the diverse clientele is the eclectic duo that has owned the landmark since 2004 in the form of Polish Christian Ola Smigielska and her Egyptian Muslim husband Fawzy Abdelwahed. Customers are treated like family at B&H, and the love is returned to the extent that through trials and tribulations, such as the challenging period of COVID, loyal patrons started a fundraiser that garnered over $50,000.
---
Favorites on B&H's menu include:
cheese blintzes
latkes
tuna melts
borscht
matzo ball soup
pierogis with sour cream
applesauce grilled cheese on challah
Noi Due Cafe
Upscale Cafe (Dairy)
Upper West Side
Offering brunch, lunch, and dinner in the heart of the Upper West Side in a rustic Italian style, Noi Due Cafe offers delicious classics such as pizzas, pasta, and fish dishes. Somewhat unique for a kosher dairy restaurant, Noi Due also offers a complete lineup of alcoholic beverages, including craft cocktails, ciders, beers, and wine. On top of a solid menu and comforting ambiance, the service at Noi Due Cafe often gets high marks. Note that Noi Due Carne is a sister restaurant focused on meat dishes.
Bonus Additions
With so many amazing kosher restaurants in, dare we say, the greatest city on earth, it is inevitable that there are other must-visits, but alas, the top 10 has limited us. With that in mind, in our view, Wall Street Grill and Mike's Bistro (Dan of Dan'sDeals, a kosher restaurant aficionado of sorts, calls their Duck Gnocchi "out of this world"), are both kosher fine-dining restaurants in Manhattan that are great.
---
Whether you call it Manhattan, New York City, or NYC – enjoy some of the best kosher restaurants in the best city in the world!