Best Kosher Restaurants In Paris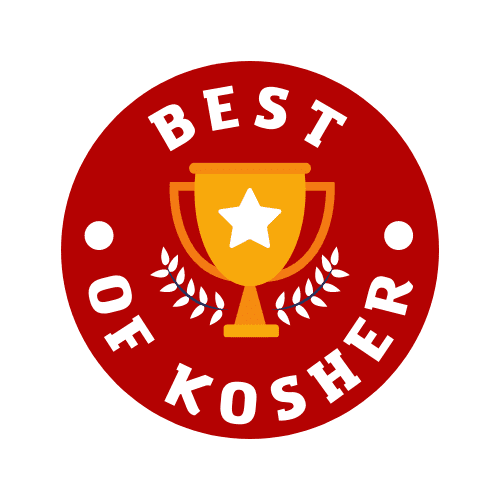 Paris is an obvious choice if you're looking for a city that combines a wealth of cultural history with exquisite food and wine. Located in close proximity to some of the world's best wineries and home to renowned museums, Paris is also the birthplace of the famous Michelin Guide. In addition, the city offers an impressive range of dining options – including several top-notch kosher restaurants. For an insider's guide to this legendary city's best kosher dining experiences, check out our overview of the top spots.
A Precursor To The Paris Kosher Food Scene
Paris is a city of secrets in more ways than one. While the French capital's narrow streets and hidden gardens speak to the city's world-famous allure, they are also a metaphor for how difficult it can be to get a current pulse on the kosher food scene. Well-known kosher restaurants around only a few years ago are unfortunately gone, with new ones popping up to take their place. While restaurants generally have a notably high failure rate, making things work long-term in Paris turns what initially seemed like a challenging endeavor into a nearly impossible space dream. A convergence of several factors, including record emigration to Israel, notorious French bureaucracy, and the added overhead of kosher (see "rogue Paris kosher restaurants"), results in restaurants often lasting for only a few years or less. Therefore, knowing what is currently open and what the locals love is less straightforward than in other cities.

---
The Originals & The Impressive New Entrants From A Parisian Insider
Thankfully, a few of the all-time favorites that we have personally visited are still around, which we have listed as the "Originals." Yet, we had to find an insider who lives and breathes the city daily for the latest entrants to the Paris kosher food scene. So, we turned to Ellie of @ByEllaParis, an American by birth and mom of four, living the Parisian dream for the past 15 years. Passionate about food and finding new twists on the culinary scene, Ellie, via her Instagram page, actively documents her food and lifestyle journey in a city well known for both. In addition, she used to have her very own restaurant called By Ella. With these bona fides, she is uniquely suited to provide an insider's guide to the best kosher food that dots the 20 arrondissements of Paris.
---
---
Tikoun Olam
Tikoun Olam reminds us of the hallmark Israeli hectic restaurant with a lively and welcoming vibe, especially compared to traditional Parisian standards, which are notably more reserved. Serving up various Israeli-style steaks, kebabs, hummus platters, and more, Tikoun Olam is a favorite in the city.
Flavio
One of the newer entrants on the Paris kosher food scene, Flavio offers a taste of Italy in the City of Lights. From artisan wood-fired pizzas to pasta, salads, and desserts, there is something for anyone looking for a sure-to-please dairy option.
Chez Franck
Chez Franck, a French bistro with various meat and fish dishes, captures the hallmark style and menu synonymous with Paris. Chez Franck should undoubtedly be on your list, from the trademarked wicker chairs to the steak frites that can be enjoyed al fresco as you partake in the storied tradition of people-watching. It allows the kosher traveler to get the full Paris experience of a culinary staple copied the world over.
Best Bakery (Boulangerie)
Boulangerie Murciano
It goes without saying that a trip to Paris without sampling its legendary boulangeries and patisseries is close to a crime. So Boulangerie Murciano is our pick for a must-try kosher baked goods destination. From loaves of bread to pastries and everything in between, a visit to Murciano will undoubtedly result in a test of self-control.
The Original Guard
While Ellie provided the latest kosher restaurants on the Paris beat, all-time classic favorites make up "the original guard" and are must-visits.
Kavod
A classic Parisian steakhouse, Kavod is one of the original stalwarts of the Paris kosher food landscape. Offering a robust assortment of steaks and similar fare, you can rest assured that you will experience the quality and professional service Kavod has been giving patrons for years. In addition, they have a legendary steak tartare and offer prix fixe menu options. Kavod is centrally located near the Champs-Élysées, so dinner here combined with a night out on this iconic avenue is a winning combination.
We also love Le Gendre du Boucher for classic French steaks and meat dishes.
L'as Du Fallafel
If any restaurant on our list got landmark status, it would be L'As du Fallafel. Clocking in at a whopping close to 9,000 reviews, this falafel joint, located in the city's Marais section (a historic Jewish neighborhood), is popular among the kosher and non-kosher crowds. That is not a surprise, as the falafel is undoubtedly one of the best we have ever tried and goes toe to toe with some of the strongest contenders in even Israel. Busy in Brooklyn describes the falafel as "incredible." L'As du Fallafel offers a full menu beyond falafel, including legendary shawarma and kebabs. Falafel sandwiches here are generally overstuffed, so remember, there is no shame in tahini dripping out as you meander through the otherworldly streets and boutiques of the Marais.
---
Kosher Food & Jewish History Walking Tours Of Paris
For those looking for a guided hand to journey through the historic Jewish quarter of Paris, called the Pletzl and located in the Marais, utilizing an expert on the area for a day tour could be of great value. Whether it be overviewing the city's Jewish history or visiting some of the hallmark Jewish food destinations, a guide can make navigating the city much more efficient.
Private Drivers & Concierge In Paris
A knowledgeable private driver and concierge who can efficiently drive you in and around Paris can also be of great value, and there are various such services on offer.
Kosher Online Ordering In Paris
There are various ways to order food from kosher restaurants in Paris, including generalized platforms such as Uber Eats and those specifically cater to the Jewish consumer, such as 123cacher.com.
Shabbat Meal Options In Paris
There are several choices for those looking for Shabbat meal options in Paris. Various Chabad houses offer meals when pre-booked, including the Chabad Champs Elysees as well as the Chabad in Bastille.
Bon Appetit!