Top 10 Best Lakewood Kosher Restaurants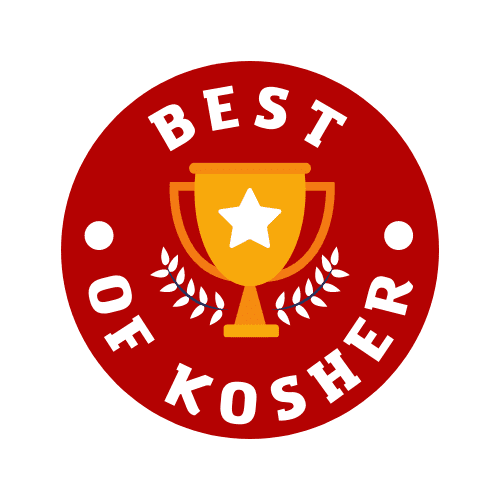 As one of the fastest-growing Jewish communities in the world, Lakewood, a once sleepy vacation town in New Jersey, has increasingly become a go-to destination for the kosher foodie in a dynamic scene of other "hot kosher cities" such as Miami. From the traditional pizza joint to modern fusion and concept restaurants, Lakewood offers a kosher restaurant option for practically any taste profile, mood, or occasion. With so many choices, it can be overwhelming to find the right choice. Here, we have overviewed the top 10 best Lakewood kosher restaurants. We utilize a combination of qualitative and quantitative metrics in our ranking to include Google reviews, popularity, uniqueness, as well as, at times, first-hand experience.
Mike's Chicken Crunchers
Best Fast Food (Meat)
In only a few years' time, Mike's Chicken has become a household name. On offer is a variety of perfectly crisp chicken items with a plethora of unique and delicious sauces. Our favorite is definitely the fire poppers!
Entree
Best Fine Dining (Meat)
From a variety of steaks to craft drinks, Entree brings New York City fine dining to Lakewood, NJ. With a focus on best-in-class hospitality and service, Entree is a great choice for that special date or to close that much sought-after business deal.
Bagel Nosh
Best Breakfast
A fixture of Lakewood, Bagel Nosh is one of the originals when Lakewood food and shopping consisted of Clifton Avenue and not much else. With a full lineup of bagels and much-loved donuts in all shapes, colors, and sizes, Bagel Nosh is the go-to place for a solid breakfast.
Pizza Plus
Best Pizza
Like Bagel Nosh, Pizza Plus is one of the original guard in an era where Lakewood had only a few kosher stores. Even though there are now enough pizza options in town to make one dizzy from decision fatigue, Pizza Plus holds its own and offers a reliable spot for a solid slice time after time.
Ottimo
Best Fine DIning (Dairy)
One of the older fine dining dairy restaurants in Lakewood, Ottimo offers a wide selection of pizza, pasta, fish, and more. Perfect for a night out with friends or a date night, Ottimo is a great option for an evening of dairy delicacies. It is also a popular location for events that take place in their dedicated event space.
Sushi Nation
Best Sushi
In our humble opinion, a kosher food hotspot without a solid sushi option is just missing something important. Thankfully, Lakewood has Sushi Nation, which offers a tantalizing array of rolls, appetizers, and platters.
Cafotteria Modern Eatery
Best For Brunch
With unique decor combined with a winning lineup of breakfast and lunch favorites, including pancakes that are a must-try, Cafotteria is a great choice for that perfect brunch. Located in a more upscale outdoor shopping plaza, on a nice day, eating outdoors is an extra special touch. 
Lampost Bistro Bar & Lounge
Best Bistro (Meat)
A fusion of a bistro and lounge, Lamppost is located in Pine Beach, New Jersey, and is only a few minutes from Lakewood. Offering a stellar menu of bistro favorites to include steaks as well as craft cocktails. The decor is unique and inviting and adds a new and refreshing aesthetic to Lakewood's ever-growing restaurant scene.
Mentoast By Keepshuto
Best Israeli Cuisine
Offering Israeli favorites that one craves when not in the Holy Land, Mentoast by Keepshuto (what a name!) is the choice for everything middle eastern, from Schwarma to falafel as well as some American favorites, including burgers. We recommend getting shawarma in a laffa for a truly delicious throwback to Israel. 
Yapchik
Best Take-Out
Both a sit-down restaurant and take-out, Yapchik provides a wide assortment of cuisines and is a top choice for take-out. From Chinese and American food to Jewish-specific favorites, Yapchik has practically all that one could fathom.
Two Bonus Additions
As an illustration of the many great kosher restaurants to choose from in Lakewood, in addition to the top 10 best choices listed above, there are two additional favorites, in our opinion, that one should consider trying. Glatt Bite is one of the original fast-food joints of Lakewood and offers very efficient service, and has a large seating area. On the dairy side, Panini Cafe offers reasonably priced items, including pasta, fish, and sandwiches.
And One Impressive New Entrant
With a list of the top ten best Lakewood kosher restaurants plus the previous two bonus additions, including another restaurant might seem to be a bit overdone. With that said, Taquito (not to be confused with "El Taquito," a non-kosher Lakewood restaurant) is a new taco joint that opened in 2023 and offers the most "authentic Mexican" kosher fare that we have seen in the NY Metro. The namesake of the restaurant – the "taquitos" and the (chicken) chicharrones are go-to items off the menu. We especially like that the menu items seem fresh and that the sauces and condiments are made in-house.
Lakewood Continues To Surprise To The Upside
What was once a sleepy vacation village, Lakewood, NJ, has grown into a hectic center of business, food, and culture of the Orthodox Jewish community. In particular, Lakewood continues to surprise to the upside with the interesting and exciting kosher restaurants it adds to the kosher food landscape.