Best Ways To Get Flights To Israel On Points, Miles, And Credit Cards
Updated January 9, 2022
Who can travel to Israel and how, as the country reopens to visitors
Israel's Tourism Website With Requirments For Entry
Chaim V'Chessed Israel Entry FAQ
Israel decides to bar tourists, reinstate quarantine rules to contain Omicron.
---
It is safe to say that one of the most popular points flight and miles destinations among the Jewish world is Israel. The challenge is that the world of miles, points, and credit cards can be confusing. This discussion provides the best ways to get to Israel on points, miles, and credit cards. Our guide focuses on the different options, their respective advantages or disadvantages, and accumulating the requisite miles and points via credit cards and spending. The goal is for readers to understand their best options for flying to the holy land at the best bang for their buck (or, in this case, points, and miles). We also have a guide for earning and utilizing points for stays at hotels in Israel.
Disclosure
Readers like you support the content below. If you click on the included links, we may earn a commission. The credit card details have not been provided or reviewed by the credit card issuer; instead, they were written solely by KosherSquared based on our understanding of the program.
A Note On Changes
The miles and points game is quite dynamic and is subject to regular changes and updates. While we hope to update this overview to keep pace with changes, note that some of the information below might be outdated.
Bottom Line Up Front
1) In our opinion, the best option to get to Israel via points and miles non-stop is on United at the cost of 42,500/each way.
2) Turkish Airlines at 32,000/each way is the next best option, but this flight will have a stopover in Istanbul.
3) Aeroplan at 40,000 points each way to Israel is the third-best option in our view.
4) We discuss additional options, such as via OneWorld and Virgin Atlantic, but they are generally more costly than the options above.

Scenario Specifics Will Change The Miles & Points Equation
Depending on numerous variables such as time of year, location, and sales, among other factors, the best option to get to Israel via points and miles will change. Therefore, it is essential to review the options and see what works best for your specific circumstance.
Direct Flights Vs. Stopovers To Israel
Direct flights from the United States to Israel are in the most limited supply and are most limited in availability. This is especially true during the most popular seasons for trips to Israel, including the main Jewish holidays of Passover and Sukkot and the summer months. However, even briefly, making a stopover in Europe opens up many more options and availability and often lowers the points required for a trip.
The Starting Point Is That Certain Things Don't Make Sense
One of the most confusing things about the world of airline points and miles is that the landscape is disjointed and is often not based on common sense. For example, awards redeemed directly from an airline with their point currency might be more expensive than using that currency to book a flight with a partner airline. There are many reasons for this state of affairs. It is partly due to the notoriously complex and bureaucratic mergers, partnerships, alliances, and perhaps most significantly ever-changing award program rules and mileage redemption charts. So, certain things don't make much sense. This primary starting point will help you avoid a considerable amount of needless frustration. Instead of trying to understand something that indeed does not make sense, it is best to accept that the world of airfare in general and mileage programs in specific is often lacking in what would seem intuitive.

Getting To Know The Mileage Programs & Corresponding Credit Cards
There are two core currencies in the world of miles and points. There are bank-based currencies and program-based currencies. Bank-based currencies include Chase's Ultimate Rewards and American Express Membership Rewards. These are generally the most valuable because they are widely transferable to various mileage and points-based programs, among other uses such as shopping portals. In contrast, program-based currencies such as Marriott Rewards, American Advantage, United Mileage Plus, etc., are native t specific programs. While they often have transfer partners, they are more limited and transfer at a significantly worse rate than Ultimate Rewards or Membership Rewards. The grandfather of all points, in our opinion, is Chase's Ultimate Rewards, as they are the most valuable because of their flexibility and multitude of use cases.
Understanding Taxes & Fuel Surcharges
When booking flights with miles and points, there will almost always be some of the actual dollar fees in addition to the actual point and miles redeemed. In the best-case scenario, this will be minimal such as approximately $5, as you will see in the case of United. For other bookings, surcharges can amount to more than $1,000 and make the redemption in such scenarios nonsensical. The fees can sometimes be confusing, though, because much of the fees depend on the carrier's home base government and the fees they mandate (London is notorious in this regard). Therefore, the same route booked on the same mileage program can have substantially different out-of-pocket costs depending on the airlines chosen. For this reason, it is necessary to get a lay of the land to see which carriers are charging such fees and compare to come up with the best option.
Our Favorite Ways To Use Points To Get To Israel
---
United Airlines To Israel
Crowned by DansDeals as the overall "best mileage program that exists today," United's MileagePlus program packs a powerful punch for getting to Israel. It offers a wealth of availability and options as well as attractive point redemptions. First, it flies one of the few direct routes from the USA to Israel, including their stellar Polaris business class. Further, even when a direct flight is unavailable, as a member of the Star Alliance (largest airline alliance), there are a host of additional options through their partners via connecting flights (usually in Europe).
In contrast to numerous other airlines, United has another major advantage since they don't levy a fuel surcharge on award bookings. Also, having one of the United credit cards we discuss in greater detail below makes MileagePlus even more attractive in varying ways, including greater award flight availability.
The chart below shows the core mileage structure for one-way flights from New York to Tel Aviv, though flights from TLV-NY cost 42.5k as well. Of note, this chart may deviate from the pricing shown on United by a few thousand miles depending on the dates selected since United introduced a dynamic pricing model.
| | | |
| --- | --- | --- |
| Class | United NY-TLV | Star Alliance NY-TLV |
| Economy | 42,500 miles | 42,500 miles |
| Business | 75,000 miles | 85,000 miles |
Award Chart Prior To Introduction Of Dynamic Pricing (Previous Chart Via DansDeals)
---
While generally, points redemption centers around the starting point of 42.5k (each way), as stated previously, flights could be cheaper or more expensive because of dynamic pricing. For example, DansDeals reports seeing flights from TLV to Newark for 29.5k + $44.11 taxes, though such a low cost is a one-off due to the current COVID pandemic.
The photo below shows the most common point quantity required for economy class, which is 42,500. Some other points of note include that on this random date, the direct flight from New York to Tel Aviv is the cheapest in terms of both points required, 42.5k and taxes levied, $5.60. The other option highlighted in the below image is that Star Alliance partners can be booked via United, including here where Lufthansa would operate the EU-TLV leg. Lastly, as we mentioned, having the United credit card holds unique value for various reasons, but especially because it opens up exclusive access to award flights not available to those without the card. As can be seen in the image, United highlights the exclusive availability.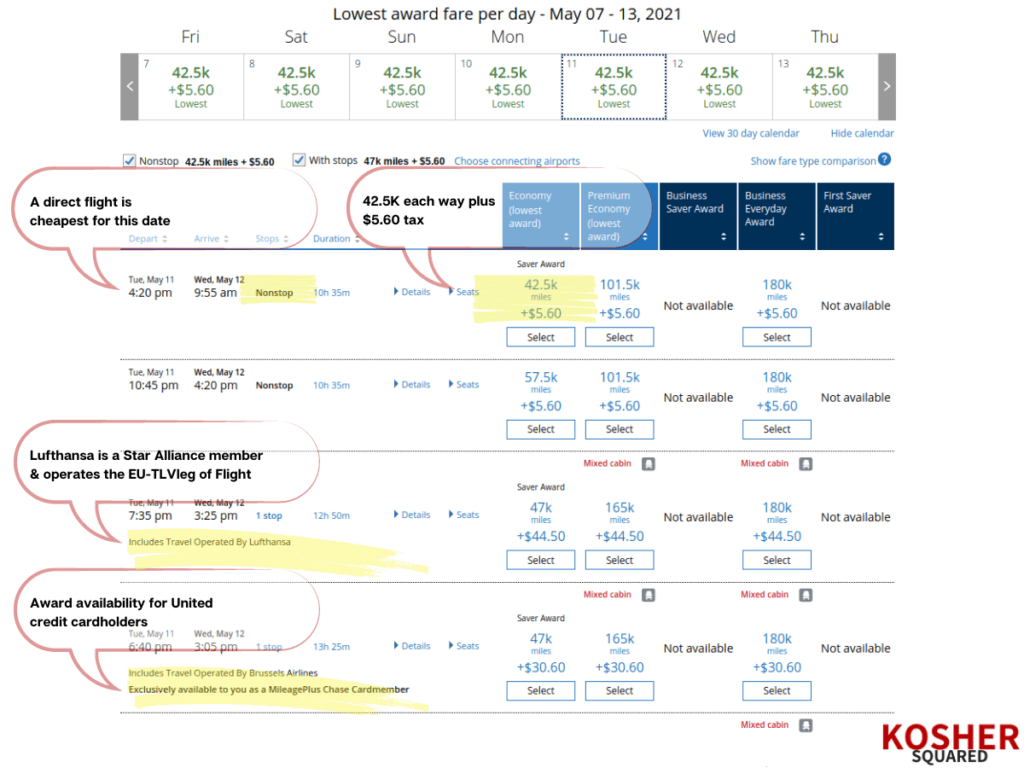 While United is attractive for direct business flights on their Polaris product from the USA to Te Aviv, availability is notoriously difficult to find. Where it is available, it ranges from 75,000-180k. Flying via Europe either with a stopover or through United's partners opens up availability significantly. Often the routes are "mixed cabin" where the USA-EU leg is in business while the EU-TLV leg is economy.
While outside the scope of this discussion, for those more advanced and with interest in seeing parts of Europe, United offers "the excursionist perk," which holds unique value (great explanation of options and ideas here beyond Israel-specific trips). For other airlines, see this discussion about "open jaws."

United Business Class To Israel
For an illustration of United business availability, view the image below. As you can see, there is a direct business flight operated by United available for 75k. This is relatively uncommon to find. What is more common is the partner business class flight operated by a Star Alliance partner, which in this case is Lufthansa at the cost of 82.5k miles plus $37.10.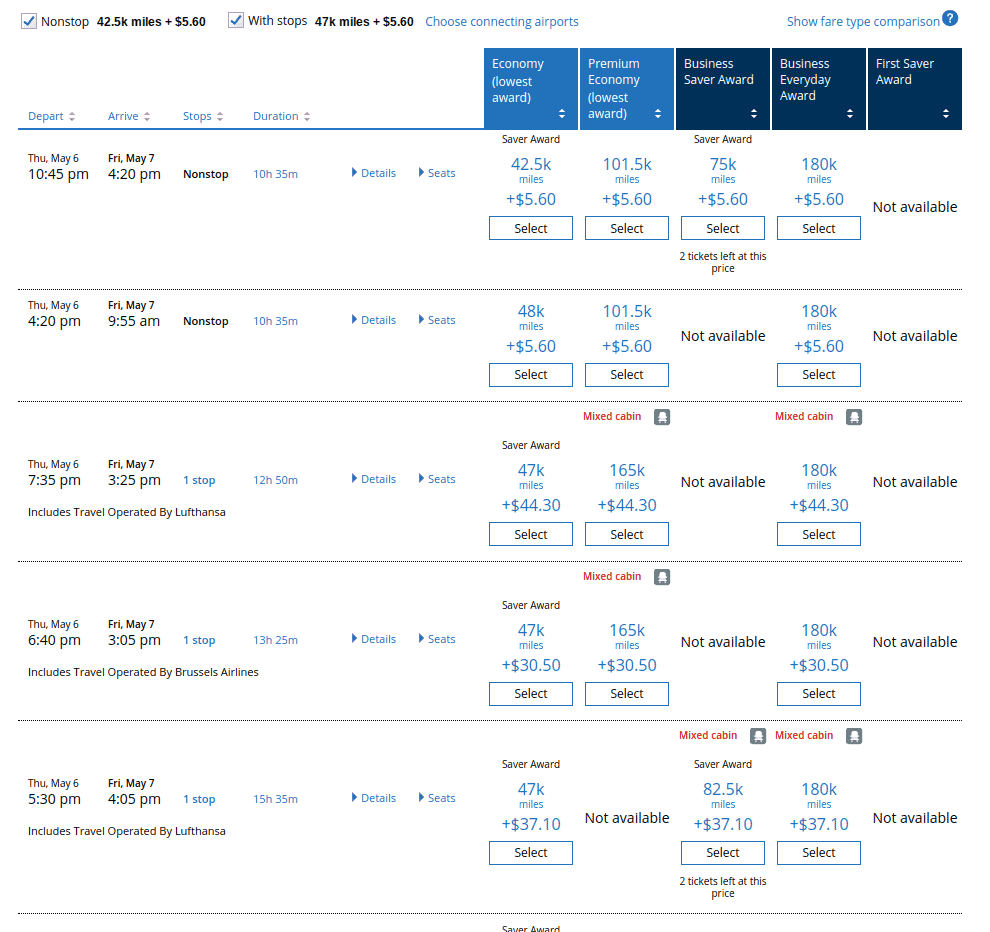 Booking Flights On United's Star Alliance Partners
Booking a flight to Europe via United's Star Alliance partners when there are no direct United flights and then taking a flight from Europe to Tel Aviv is a popular option, especially for those with flexibility who don't mind a stopover. Some of the most popular of United's Star Alliance partners that Jewish travelers utilize are LOT Polish Airlines, Turkish Airlines, Austrian Airlines, Swiss Airlines, and Lufthansa. These can be booked via the United.com booking tool and selecting "book with miles." The fact that United does not tack fuel surcharges is a notable positive, as many other mileage programs do.
Earning United Points
The best way to attain miles and points to fly to Israel is via one of United's credit cards that offers a substantial signup bonus with additional rewards for spending on the cards in strategic ways in specific categories.
Points from Chase's Ultimate Rewards program, one of the most ubiquitous and valuable point currencies, can also be transferred to United at a 1:1 ratio.
The United Credit Cards
There are several United credit cards that each offer a unique signup bonus and their own suite of benefits. Beyond the differences, though, they all open up significantly more availability for point bookings and do away with fees such as baggage fees in varying degrees.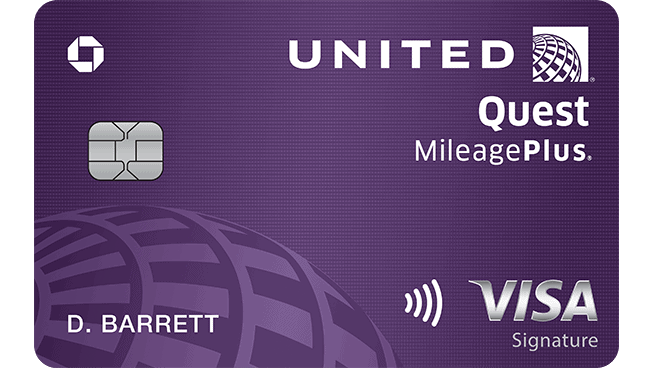 United Quest Card® – A BRAND NEW CARD
100,000 bonus signup United points – earn 80,000 miles after spending $5,000 in the first three months, earn an additional 20,000 bonus miles after you spend another $5,000
United Club membership – up to a $650 value per year
4X miles on United purchases, 2 miles per $1 on other travel
Free 1st & 2nd checked bag
$0/1st year, then $525/year

---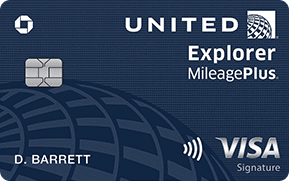 United Explorer Card®

Earn 40,000 miles after spending $2,000 in the first 3 months
2X miles on United Airlines, restaurants, and hotels
Free first checked bag
2 United Club one-time passes
$0/1st year, then $95/year

---
There are also business versions of both the Explorer and Infinite cards that at times offer more significant signup bonuses.
United also offers the United Gateway card, which has no annual fee but only offers 10,000 miles as a signup bonus.
Earning Chase Ultimate Rewards
As we previously stated, Chase Ultimate Rewards are the most valuable point currency in our view. They can be transferred to United instantly to take advantage of the flight options we listed above. Below are the Chase cards we advise pursuing.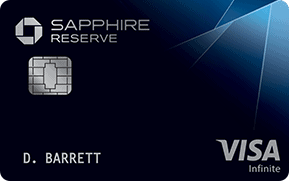 Chase Sapphire RESERVE®
Get a welcome bonus of 50,000 Ultimate Rewards points after spending $4,000 in the first three months.
$300 Annual Travel Credit
3X Points on dining and travel worldwide
$550 annual fee

---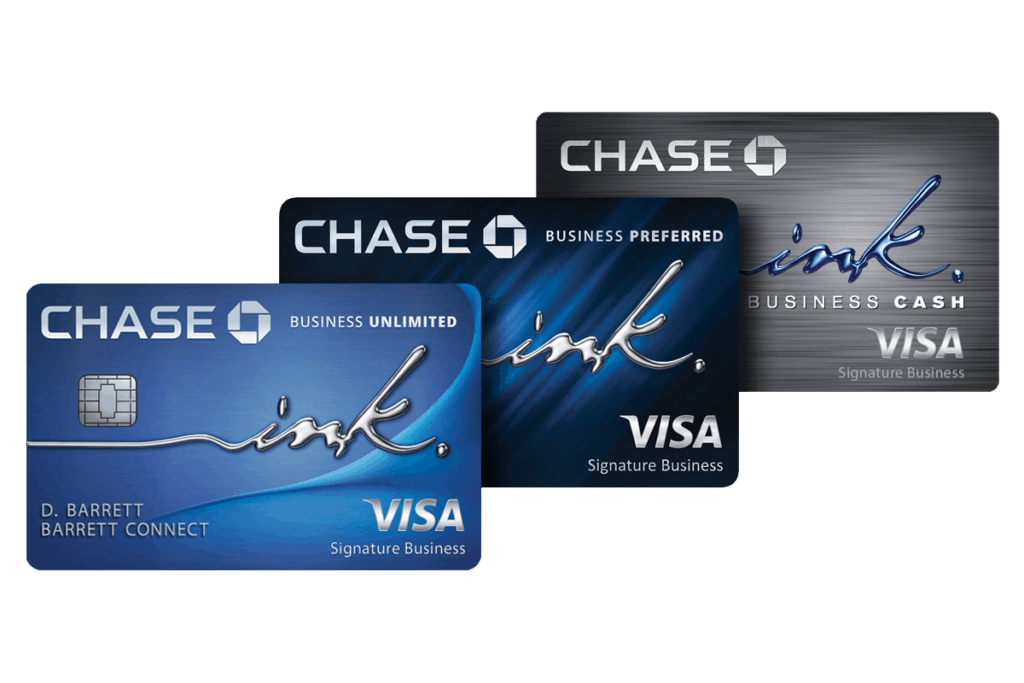 Chase Business Cards
The business cards on offer from Chase offer some of the highest signup bonuses and, contrary to what some might think, are available even to those without an incorporated legal entity. Therefore, sole proprietors who sell on the side or have some other less traditional business can also apply for these cards.
Chase Ink Preferred® – HOT OFFER
Earn 100,000 Bonus Points after spending $15,000 in the first three months of account opening.

Chase Ink Cash®
Earn $750 in bonus cash after spending $7,500 in the first three months of account opening.

Turkish Airlines
Turkish Airlines (part of the Star Alliance), up until a few years ago, was a relatively underutilized option for getting to Israel on points and miles. There are many reasons for this, but in our view, much of it came down to avoidance due to concerns about the views of Turkey as being unsafe in light of a tumultuous political landscape as well as what at times is seen as a hostile diplomatic stance toward Israel on the part of the country's longtime leader, Recep Tayyip Erdogan. Over the years, though, as the Jewish community has taken the jump and experienced Turkish Airlines first-hand, many have been pleasantly surprised by both the quality of the product and the overall experience from the staff, and the value of their mileage program. While there are certainly reports of concerning incidents and the possibility for negative developments that will change the equation, right now, Turkish remains quite an attractive option for getting to Israel on points and miles.
Their mileage program, called Miles&Smiles, has an award chart, and we have listed the cost for getting from the USA to Europe and Israel below:
| Between The US &: | Economy | Business | First |
| --- | --- | --- | --- |
| Europe | 30K | 45K | 67.5K |
| Middle East | 32K | 47K | 68.5K |
---
As seen from the chart, a standard one-way ticket from the USA to Israel would clock in at 32,000 points. Turkish Airlines runs sales from time to time that can lower the cost, though. For example, as can be seen in the photo below, Turkish ran a sale where flights from New York to Tel Aviv could be had for 30% less than the standard 32k, costing only 22,400 miles.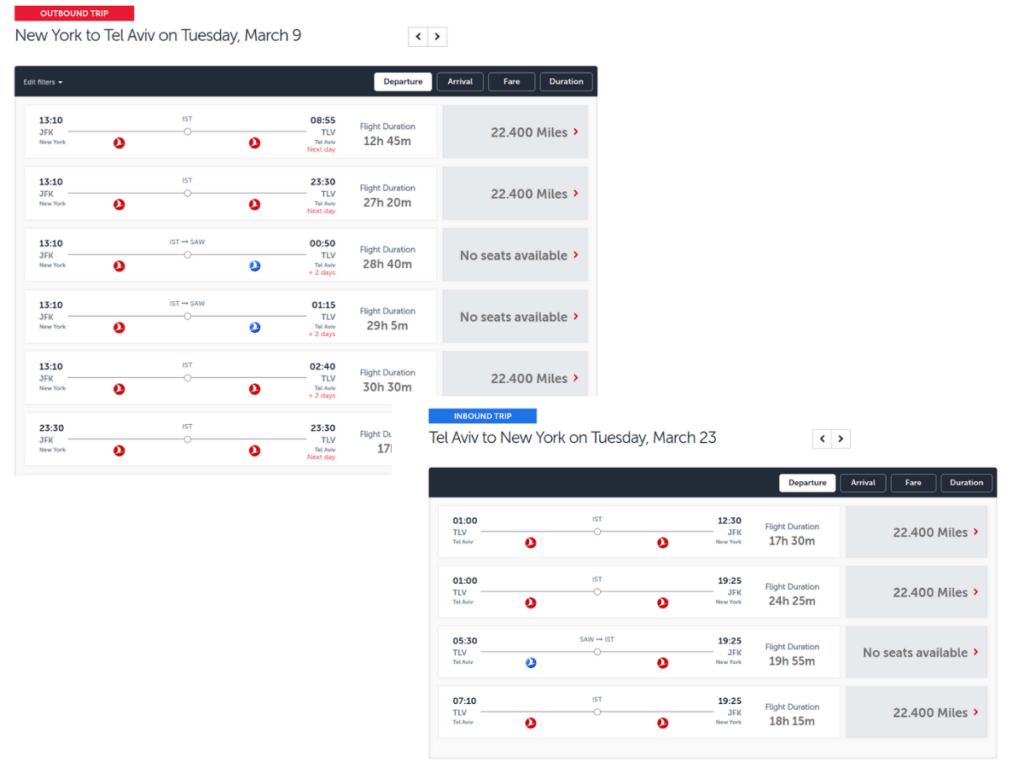 As a Star Alliance member, flights on United can be booked via Turkish Airlines without fuel surcharges. This allows for booking flights from the USA to Israel on United for 32k versus what United generally charges, 42.5k. In addition, business-class can be even more attractive as booking United via Turkish costs only 47k versus when booked directly on United as they charge 75k.
I just flew Turkish business from TLV. Istanbul's business lounge was out of this world. They gave me a private suite!

Reviewer of Turkish business class experience.
The process of booking United via Turkish can be a little confusing, but this is a great guide that makes the process a lot easier.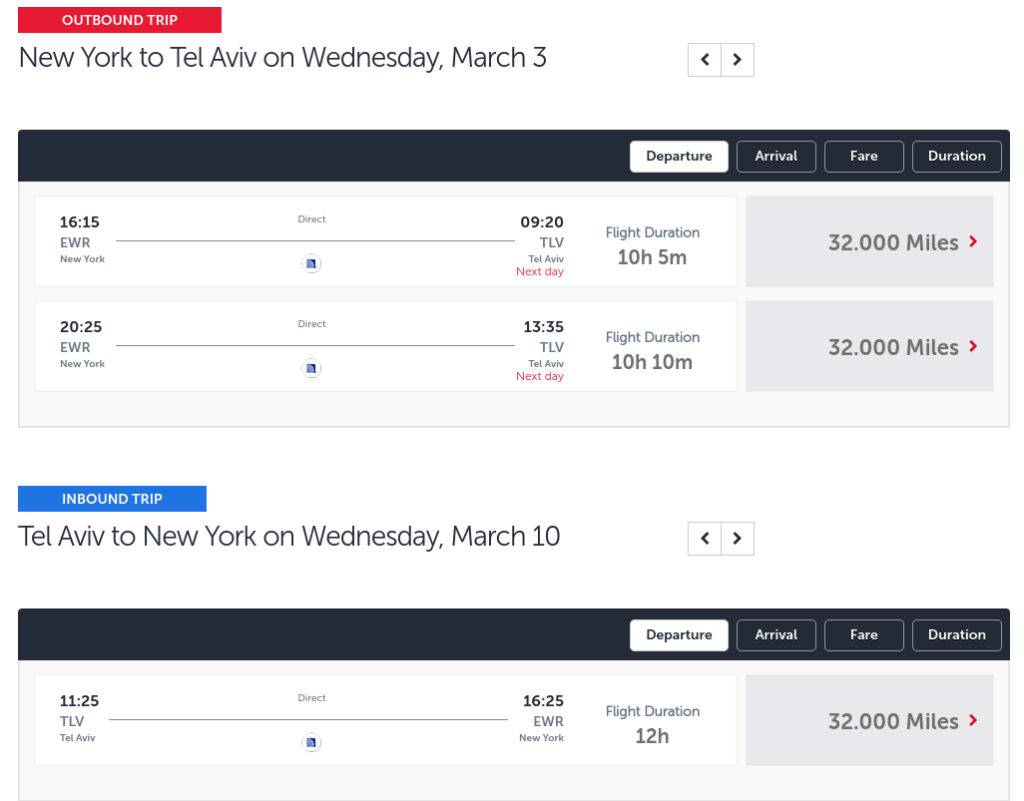 Accruing Turkish Airlines Points
Citi Card
Citi ThankYou points transfer to Turkish Airlines, though the transfer is not instant and takes up to 30 hours. However, Turkish allows for placing a hold on award bookings for free, so the transfer wait time may not be an issue. An added 10% rebate on point transfers for a card like the Citi Rewards+ Card makes a transfer even more appealing.
Marriott Bonvoy Transfers 3:1
One can also transfer Marriott Bonvoy points to Turkish Airlines at a ratio of 3 Marriott points to one Turkish Airlines mile, though transfer times can be quite lengthy. Therefore the hold on a booking will often not provide enough time. The best way to earn Marriott Bonvoy points is via one of the Marriott credit cards offered by Chase.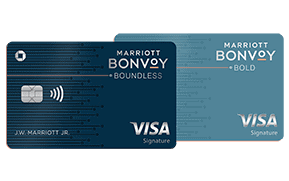 ---
Air Canada's Aeroplan Program
Air Canada's Aeroplan award program, also a member of Star Alliance, is another one of our favorites for getting to Israel via miles and points awards. As you can see from the chart below, bookings via Aeroplan from the east coast to Israel clock in at 40,000, which is lower than United's 42.5k. They offer a helpful miles predictor tool to calculate miles required for varying destinations.
| | |
| --- | --- |
| Class of Service To Israel | Miles Needed |
| Economy | 40,000 miles |
| Premium Economy | 67,500 miles |
| Business | 82,500 miles |
---
In 2020, Aeroplan overhauled its program, which included the phasing out of previously hefty fuel surcharges on some of its partner flights. The other changes were a mixed back, including some scenarios where awards would become more expensive and some less. On balance, though, for trips to Israel, the change was generally positive.
In the image below, you can see the standard redemption for a one-way is 40k plus approximately $50 in taxes. The flights clocking in at 38.9k are not standard rates but are actually because Aeroplan was running a sale on some flights when we ran our search.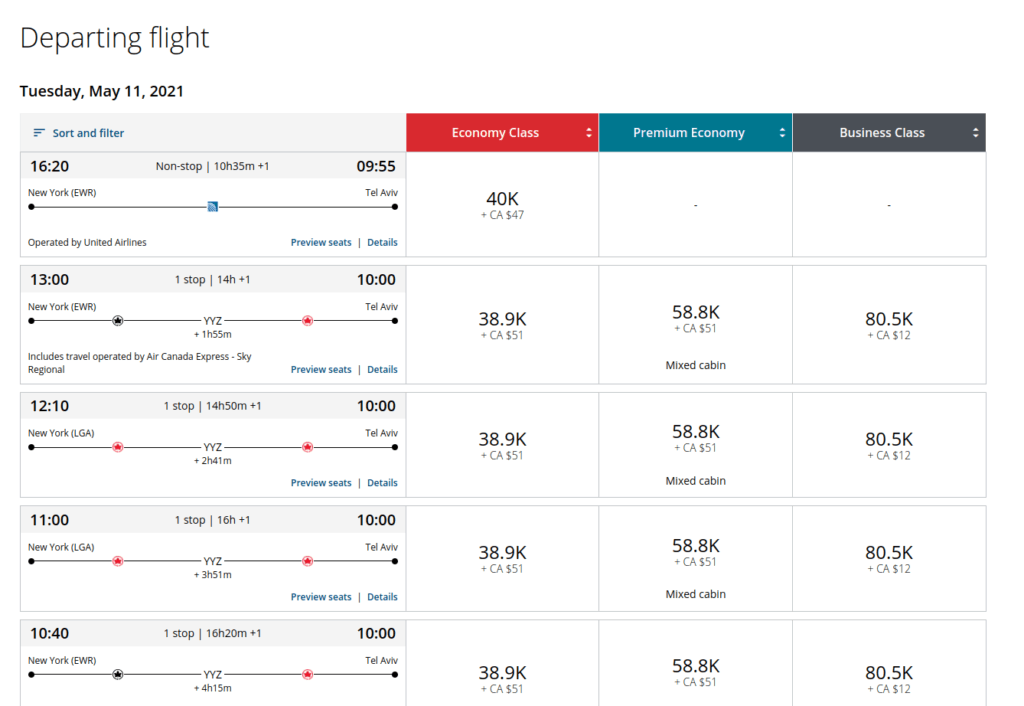 Earning Aeroplan Points
American Express and Capital One are the two bank-based currencies that transfer to Aeroplan. AmEx transfers instantly at a ratio of 1:1, while Capital One transfers instantly at 2:1.5.
Marriott Bonvoy points transfer to Aeroplan at a ratio of 3:1.
American Express® Gold Card
60,000 Membership Reward points after spending $4,000 within the first six months. $250 annual fee
The Platinum Card® from American Express
75,000 Membership Reward points after spending $5,000 on purchases within the first six months. $550 annual fee
Capital One Venture Rewards Credit Card
Earn 60,000 points after spending 3,000 in the first three months of account opening. $95 annual fee
The Virgin Atlantic Option
Getting to Israel when prices are high and the previously discussed better options are not workable due to unavailability can make Virgin Atlantic an interesting option. If one is willing to stop over in Europe, generally in London, then points tickets can be secured for approximately 19,000 points and about $245 in fees, each way.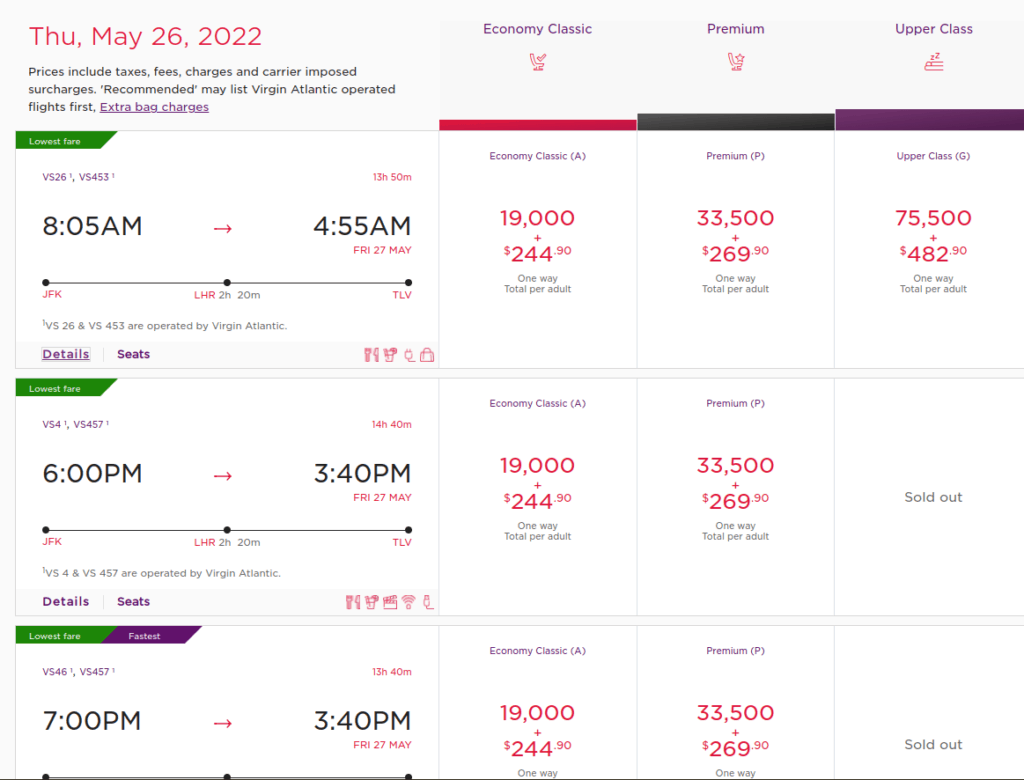 The following point currencies are transferrable to Virgin Atlantic:
American Express Membership Rewards
Chase Ultimate Rewards
Citi ThankYou
Marriott Bonvoy
In order to book via Virgin Atlantic, one must create a free Flying Club account.
SkyTeam & Oneworld Options
The previous options we discussed were all part of the Star Alliance, which is the largest and, in our view, holds the best options for getting to Israel. The second largest is SkyTeam and the third-largest in the Oneworld alliance. Here we will more briefly cover some of the best ways to get to Israel via airlines that are a part of these two alliances.
Iberia
The flagship carrier of Spain and part of the Oneworld alliance, Iberia, at the right time and in the right circumstance, can be a great option to get from the USA to Israel. There are no direct flights on Iberia, though, so there is generally a stopover in Madrid. They fly from five cities in the USA, New York, Boston, LA, Miami, and Chicago. Redemptions range from 28,000/each way for NY to 32,500/each way for LA. There is generally a $100 fee for each way, making it potentially unattractive compared to the previous options.
Chase Ultimate Rewards, AmEx Membership Rewards, and Marriott Bonvoy points can be transferred into Iberia Avios. British Airways Avios, such as those accrued via Chase's British AIrways card, can also be transferred into Iberia Avios.
Flying Blue
Update July 2021: As Dansdeals reports, Flying Blue will no longer consider Israel to be in the Europe category for miles redemptions, resulting in an increase in the number of miles needed.
Part of SkyTeam, Flying Blue is the mileage program of Air France, Alitalia, KLM Dutch, among others. An anomaly, Flying Blue prices Israel as any other European destination and only charge as low as 25,000 34,000 miles each way to fly from NY to Israel. Business-class awards generally start at 62,500 85,00 each way unless there is a promotion ongoing.
As you can see below, the downside is that there is a significant cash aspect to these bookings for the charged taxes and fees. For this reason, we do not like this option compared to the Star Alliance options of United, Turkish, and Aeroplan, which have lower cash components. Then again, as we also stated, depending on your specific scenario, including your miles and points toolbox, this option might work well.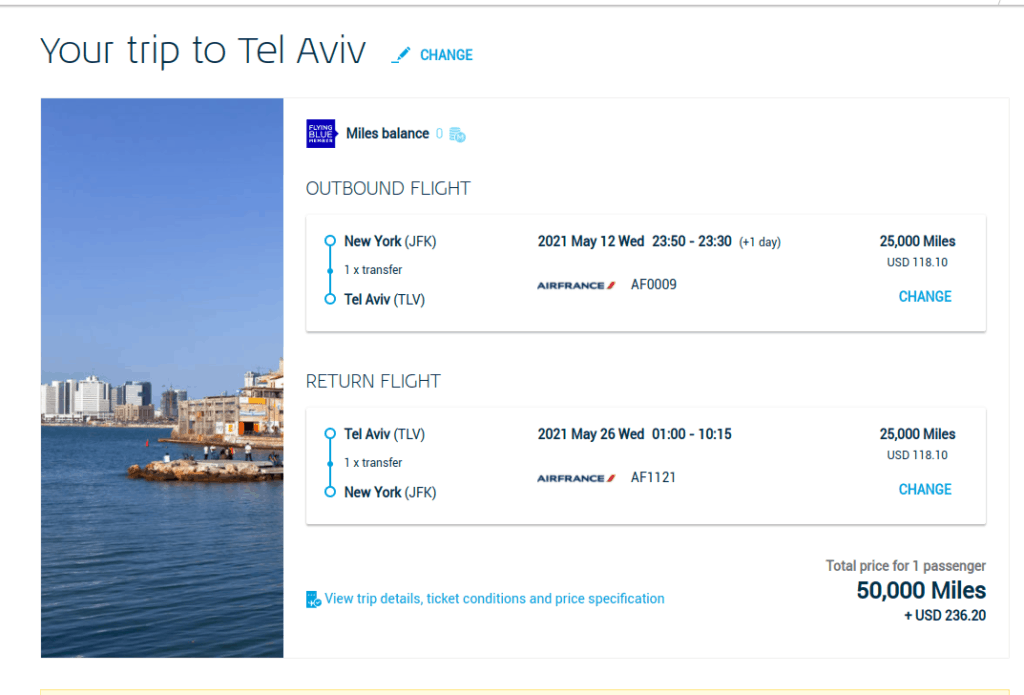 Points from Chase Ultimate Rewards, AmEx Membership Rewards, Citi ThankYou Points, and Capital One can all be transferred to Flying Blue.
Nonstop Routes From North America To Israel
East Coast To Israel
| Airline | | | |
| --- | --- | --- | --- |
| ElAl | JFK & Newark | Boston | Miami |
| Delta | JFK | | |
| United | Newark | Wash. DC | |
---
West Coast To Israel
| Airline | | | |
| --- | --- | --- | --- |
| ElAl | San Fransisco | Los Angeles | Las Vegas |
| United | San Fransisco | | |
---
Canada To Israel
| Airline | |
| --- | --- |
| ElAl | Toronto |
| Air Canada | Montreal |
---
Other Routes
Star Alliance
Austrian From Vienna To TLV
LOT Polish From Warsaw To TLV
Ethiopian from Addis Ababa to TLV
Lufthansa From Frankfurt & Munich To TLV
SWISS From Zurich To TLV
TAP Portugal From Lisbon To TLV
Turkish From Istanbul To TLV
SkyTeam
Aeroflot From Moscow To TLV
Air France From Paris To TLV
Alitalia from Rome to TLV
KLM Dutch From Amsterdam To TLV
Oneworld
British Airways From London Heathrow To TLV
Finnair From Helsinki To TLV
Iberia from Madrid to Tel Aviv
Jordanian From Amman To TLV
Rome Wasn't Built In A Day…
The expression could not be any more pertinent. In our experience, the biggest impediment to more people not getting into and gaining from the miles, points, and credit card benefits in terms of travel is the confusion that comes along at the beginning. Of course, everyone is confused at the outset. Still, after taking a bit of time to get acquainted with the core players and options, the dividends for highly discounted travel to Israel and beyond become possible. You might even come to enjoy the collection of points and miles and the various strategies.
Wishing You Happy & Safe Travels!