The 3 Most Popular Jewish Kosher Cookbooks
The three most popular Jewish kosher cookbooks based on reviews are:
---
From unique recipes and inventive spins of all-time favorite foods to great pictures and an inspiring narrative, there are many different aspects to a great Jewish-themed kosher cookbook. At the same time, each cookbook brings something different to the table, and everyone has their preferences relating to what they value in a cookbook. We, therefore, thought about how we could best capture and present the three most popular Jewish kosher cookbooks. We decided that a great way to gauge popularity is to base our lineup on the number of reviews and stars on Amazon.com.
Here is our in-depth listing of the top 3 most popular Jewish kosher cookbooks.

---
Jerusalem holds a special place in the hearts of Jews around the world. For those who have been lucky enough to explore the dynamic and varied cuisine found throughout the city, it is a fond memory filled with delectable and unique taste profiles. It is of little surprise then that the most well-reviewed Jewish cookbook is one that revolves around the ancient and storied city of Jerusalem.
The name of the cookbook, Jerusalem: A Cookbook, is a combined effort of a seemingly unlikely duo. Both Jerusalem natives, celebrity chef Yotam Ottolenghi and Sami Tamimi, this cookbook, through its 120 recipes, explore the cuisine of cultures as diverse and broad-ranging as those that one experiences walking the streets of Jerusalem.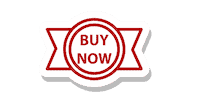 Contrary to the cliche view that the extent of Jerusalem cuisine begins and ends with hummus, this book includes a tempting array of recipes that span from vegetarian to meats and desserts. Also, because Jerusalem is composed of such a diverse tapestry of backgrounds and ethnicities, the book crosses into various cultures. From European Ashkenazi to Middle Eastern Sephardic and Arabic, the dishes on offer take one on a journey of discovery and exploration.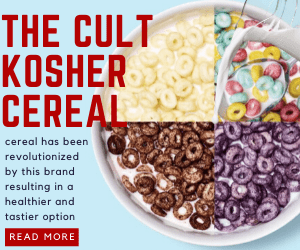 The book was so well received that some coined the term "Jerusalem fever" about the sudden seemingly frenzied appearance of Jerusalem-style cooking that started appearing on social media due to the popularity of the cookbook.
Delicious recipes bursting with Jerusalem flavor by a world-renowned chef duo, this cookbook is the top reviewed Jewish kosher cookbook for a reason.
---

---
New Release Summer 2020!
Danielle Renov began her foray into the world of kosher cooking and recipe development through her popular Instagram page, Peas Love & Carrots, and an eponymous website. Based on her beginnings, her first cookbook shares the Peas Love & Carrots name as well.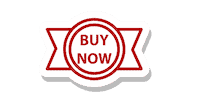 Released in the summer of 2020, the Peas Love & Carrots kosher cookbook gained immense popularity in the Jewish world and garnered a large number of positive reviews at a pace we have never seen. Currently boasting close to 700 average five-star positive reviews in only a few months, the release has been remarkably received.
The first thing that stands out about Peas Love & Carrots focuses on creating approachable yet delicious meals for families. After all, Renov, based in Jerusalem, Israel, has several children, and juggling all that entails is essential. For anyone that follows her active Instagram profile (75,000 and counting), which she treats as a community, the balancing act is apparent. Cooking is interrupted and has to be scheduled around the unpredictable and hectic realities of raising a family. The cookbook notes her girls, boys, and husband's favorite dishes to help the reader favorably align with their in-house picky eaters.
Every page is infused with her brightness, her joy, her love of life.

Amazon Review
Renov is of both Ashkenazi and Sephardic ancestry, and her recipes are an ode to both cultures' varied and illustrious food. From favorites such as her apples and honey-mustard chicken, tahini and tamarind glazed Salmon, a multitude of savory dips, and more, the cookbook has something that will please anyone.
Renov portrays a genuine yet positive approach to the stresses that life can bring, including some immensely personal and painful episodes. The joy and perspective that she brings have become her trademarks. Such vulnerability infused with positivity and an "onward and upwards" ethos is what makes her so endearing to her audience.
The cookbook brings a family and kid-friendly cooking theme. It combines it with delicious food, easy-to-follow recipes, and gorgeous photography, resulting in a kosher cookbook favorite loved by all.
---

---
True to its name, Sababa: Fresh, Sunny Flavors From My Israeli Kitchen by American to Israel transplant Adeena Sussman epitomizes the unique meaning of the word Sababa, translated as "everything is great or cool."
Indeed, in this hit kosher cookbook, Sussman does justice to the unique cuisine that has come to define Israeli cooking. The Tel Aviv resident brings readers along for a magical journey focused on the famous Carmel Market (Shuk HaCarmel), where ingredients for her fresh and vibrant recipes are sourced. It is clear that the market has a special place in Adeena's heart, and she does a great job at making the reader understand why.
I pick my cookbooks carefully – there is only so much space. Adeena Sussman has outdone every, single volume on my shelves…

Amazon Review
Sababa has recipes that fuse the many different cultural backgrounds that now make up Israeli culture. From the Ashkenazi-centric chicken soup to Yemenite favorites such as Chilbeh, there is something for everyone. And yes, of course, hummus is present in the book as well.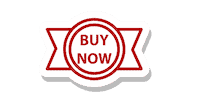 Before Sussman's namesake release, she collaborated with celebrities such as Chrissy Teigen on their own cookbooks. In addition, she wrote for several food-focused publications for close to two decades. 2015 brought her to Israel, where she married her husband.
Besides the close to 700 average five-star reviews, the cookbook received rave reviews from a host of critics ranging from the New York Times to The Times of Israel.
With delicious and unique recipes, great writing, thoroughly tested recipes, gorgeous photography, and rave reviews from customers and critics alike, Sababa is truly a must-buy.
---
The Two Additional Honorable Mentions
The following two kosher cookbooks are past members of the top 3 rankings and are all-time favorites of kosher cooks around the globe. Check them out!
---

Written by popular Jewish blogger and social influencer Chanie Apfelbaum, Millenial Kosher is kosher reimagined and reinvigorated. Gone are the days of using artificial flavorings, and in are creative recipes made up of bold flavors and inventive combinations. Millennial Kosher effortlessly blends traditional cultural cuisines with the rapidly evolving kosher scene resulting in simply delicious food.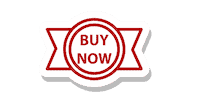 Apfelbaum, also known as BusyInBrooklyn, has a popular blog that was the foundation for many of the recipes in the cookbook. She continually tests unique combinations that blend seemingly contradictory dishes and work to create a new mouthwatering creation. This infusion of modernity with tradition brings excitement to old favorites and gives them a 21st-century makeover.
Millennial Kosher introduces readers to ingredients not commonly used in kosher cooking and helps to inspire experimentation and culinary adventure. At the same time, as a mother of five, Apfelbaum ensures that the recipes included in Millenial Kosher are easy to follow and fun to make. The ease of following the recipes and the effort put into testing shines through. As one reviewer stated, "The recipes are FOOLPROOF!" The editorial narrative and attention to detail are apparent as well. In addition, there are helpful dietary-specific ingredient alternatives and beautiful accompanying photos that are sure to make this cookbook a new favorite.
Kosher cooking is reinvigorated for the millennial palette, and this cookbook offers easy-to-follow and inventive recipes for tasty dishes to please everyone.
---
If there is an award for a cookbook that most lives up to its name, then Real Life Kosher Cooking would undoubtedly be a top contender. Written by Miriam Pascal, who has a blog and social media presence under the moniker of "Overtime Cook," this cookbook brings together the joy of cooking with simplicity and convenience. Regardless of whether one is creating a dish for a special event or dinner for the family, Real Life Kosher Cooking has various recipes for any occasion.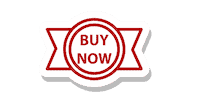 It is kind of dizzying to see close to 200 reviews, with 99% of them giving 5 stars. From the great photography to the simplicity and ease in creating such delicious recipes, one review after the next lauds the virtues of this cookbook. It is no wonder that Real Life Kosher Cooking was on the Kosher cookbook bestseller list for many weeks.
The all-in-one cookbook for "real life," this cookbook has something to offer for any occasion. From a family dinner to a special event, the recipes in this cookbook are both simple to do and delicious to eat.
Pascal's 2nd Cookbook
Miriam Pascal, the Real Life Kosher Cooking author, has a newer cookbook titled "More Real Life Kosher Cooking: Approachable recipes for memorable dishes." With nearly 120 ratings averaging five stars, this cookbook is a buy for both anyone who liked the first one and those new readers looking for a stellar lineup of kosher recipes. BUY HERE
---

---